4.9 | Trusted By 50,000+ Customers
Plant-Based Meals Delivered to your door
Vegan • Gluten Free • Peanut Free • Oil Free
Get Started
Money back guarantee • Cancel anytime
4.9 | Trusted By 50,000+ Customers
Plant-Based Meals Delivered to your door
Vegan • Gluten Free • Peanut Free • Oil Free
Get Started
Money back guarantee • Cancel anytime
Free Delivery Across the United States
Improve your health without all the work!
Reach your plant-based goals: More energy, Lose weight, Improve your health.
Select the meal plan that suits your specific needs
Products freshly delivered to your door, optimized to freeze well.
Heat and serve or create your a meal using our ready-made products as a base.
Over 50 thousand happy customers
"I love your food, I'm going to be a regular customer from this point forward!"
Susan Benigas, Executive Director The American College of Lifestyle Medicine.
Verified Buyer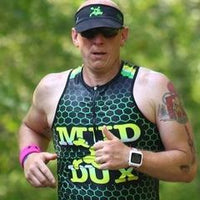 "The real deal, MamaSezz foods are delicious, convenient- they changed my life."
Peter "Fish" Case, Radio personality, Triathlete
Verified Buyer
"MamaSezz knows how to provide the best food for you in glorious flavors."
Dr. Klaper, Physician, Speaker, Educator
Verified Buyer
Read All Reviews
Top ingredients, zero food waste & recycling
Return all shipping materials for free using our prepaid shipping label!
we also include seasame, soy and salt free options.
Shop curated bundles
Includes 6-8 whole food plant-based highly nutritious products (21-28 servings). Serve them as the full meal or use them as a base for your own creation.
Looking to Buy Individual Products?
Build Your Own Order
See Mamasezz in Kitchens everywhere!