Limited offer! Receive an EAT FOR THE PLANET Cookbook!
Free Shipping!!!
Eat for the Planet Bundle
We need a radical change in the way we produce, distribute, and consume food if we want to avert an ecological cris have a thriving human population on earth by the year 2050. This is the chance to eat delicious, low-fat meals that taste great without all the effort of making them yourself!
What's Inside:
Breakfast Smoothie,

3 servings

Breakfast Sausage,

3 servings

Tuna-ish Salad,

5 servings

High Protein Burgers,

4 servings

Jerk Lentils,

6 servings

Lazy Lasagna,

3 servings

Moroccan Stew,

3 servings

Mama's Mac Sauce,

5 servings
Order your whole food plant-based meals online before Sunday 8 pm Eastern Time for delivery the following week. If you miss the cut off email us at heartbeetgang@mamasezz.com and we will do our best to fill your order.
FedEx delivers your fresh ready to eat whole food plant-based meals to your door on Thursday or Friday (after the Sunday you order). They'll leave the box on your front porch so you don't need to be home.
You unpack your fresh meals and store them in your fridge.
You heat and eat your meals as per the simple instructions on the package. All our meals (except cornbread) freeze well. Your meals are flexible! Your order comes with suggested meal pairings and ideas.
MamaSezz guarantees to offer refunds if your products were damaged during shipping.
Refunds for other reasons are not guaranteed. Give us a call if you are not satisfied with the packaging or delivery of your items and we will do our best to accommodate you!
Our only rule is no 'Gritchin' which is being a crabby apple because you're overtired, overworked, in a bad mood, ate too much pie, have a headache, watched too much news, stayed up too late scrolling through Facebook, or stubbed your toe.
We're here for you and like to hear from you so email us at heartbeetgang@mamasezz.com or Facebook Message us.
What's in My Bundle?
What's a bundle?
read more
"By making even minimal dietary changes, anyone can have a positive, lasting impact on our planet. If you love the planet, the only way to save it is by switching out meat for plant-based meals, one bite at a time."
NIL ZACHARIAS
ENTREPRENEUR, CONSULTANT, AUTHOR, AND SOUGHT-AFTER INTERNATIONAL SPEAKER
Did You Know?
If you eat all plant-based meals just for one day you can save:
1500 Gallons of Water
Enough to meet the daily water needs of 15 people in the U.S.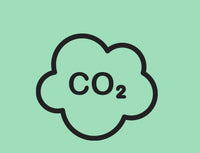 20 Pounds of C02
The equivalent of driving the length of Manhattan (without traffic, of course!)
45 Pounds of Grain
This amount of grain could feed an entire family for a few days!
How It Works
One Package,

Endless

Possibilities
Mac Sauce
Drizzle over Roasted Asparagus or Broccoli
High Protein Burger
Mix with Chili or Eat Plain!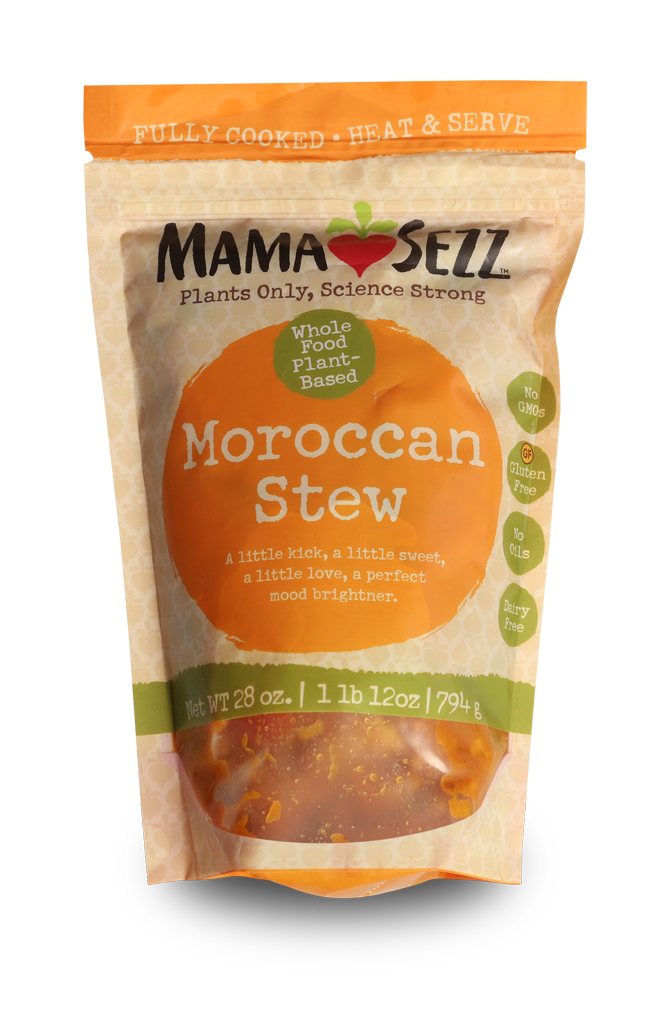 Moroccan Stew
Delicious on a burger or other stuff too
A bi-weekly cadence allows you to integrate MamaSezz™ products into your meal schedule. Each bundle gives you enough food to eat every meal for a week or stretch your meals by combining it with other ingredients for two weeks. Most of our customers like the flexibility of a two week schedule.
While you can eat all MamaSezz products as is, we recommend having your favorite fruits and veggies on hand for a side dish.
You can maximize your bundle by planning meals and having fun with the versatile prod-ucts. You can eat the products right out of the bag or use our serving suggestions. Many customers create delightful meals by mixing and matching products.