Free Shipping!
BrightPlate Bundle
The Brightplate Program is a unique, evidence-based way to lower your blood-pressure safely, quickly and naturally.
The Brightplate meal bundle was carefully selected by an experienced clinical dietitian to help you to achieve the best results possible on the program. Their nutritious bundle was designed with convenience in mind- to make your journey to plant-based eating as smooth as possible.
The Brightplate 12-week program will help you build and sustain habits that are clinically proven to reduce the risk of heart attacks, strokes, diabetes, sexual dysfunction and other issues. It is based on decades of scientific research showing the power of diet and lifestyle changes to help you to lead a longer, healthier and happier lives.
The Brightplate team is confident that you'll enjoy the delicious meals in this bundle as well as discover just how easy plant-based eating can be!
What's Inside:
Breakfast Smoothie,

4 servings

Breakfast Scramble,

2 servings

Salt-Free Chili,

3 servings

Creamy Broccoli Soup,

3 servings

Lentil Dhal,

1.75 servings

Ricotta-Style Mushroom and Tomato Bake,

3 servings

Moroccan Stew,

3 servings

Quinoa Stack,

6 servings
Order your whole food plant-based meals online before Sunday 8 pm Eastern Time for delivery the following week. If you miss the cut off email us at heartbeetgang@mamasezz.com and we will do our best to fill your order.
FedEx delivers your fresh ready to eat whole food plant-based meals to your door on Thursday or Friday (after the Sunday you order). They'll leave the box on your front porch so you don't need to be home.
You unpack your fresh meals and store them in your fridge.
You heat and eat your meals as per the simple instructions on the package. All our meals (except cornbread) freeze well. Your meals are flexible! Your order comes with suggested meal pairings and ideas.
MamaSezz guarantees to offer refunds if your products were damaged during shipping.
Refunds for other reasons are not guaranteed. Give us a call if you are not satisfied with the packaging or delivery of your items and we will do our best to accommodate you!
Our only rule is no 'Gritchin' which is being a crabby apple because you're overtired, overworked, in a bad mood, ate too much pie, have a headache, watched too much news, stayed up too late scrolling through Facebook, or stubbed your toe.
We're here for you and like to hear from you so email us at heartbeetgang@mamasezz.com or Facebook Message us.
What's in My Bundle?
What's a bundle?
read more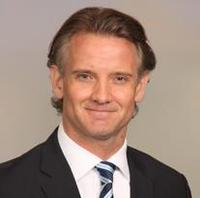 "We improve lives and reduce healthcare costs through the scientifically proven power of plant-based foods to lower high blood-pressure."
Alex White
Brightplate Co founder
Easy Does It!
Unless a new way of eating Is affordable, convenient and tasty it won't last.
Receive your Brightplate discount code
Get up to a month's supply of free meals delivered
Heat up the healthy, plant-based meals in minutes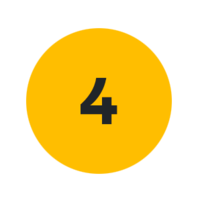 Continue to save as a long as you are a member
How It Works
One Package,

Endless

Possibilities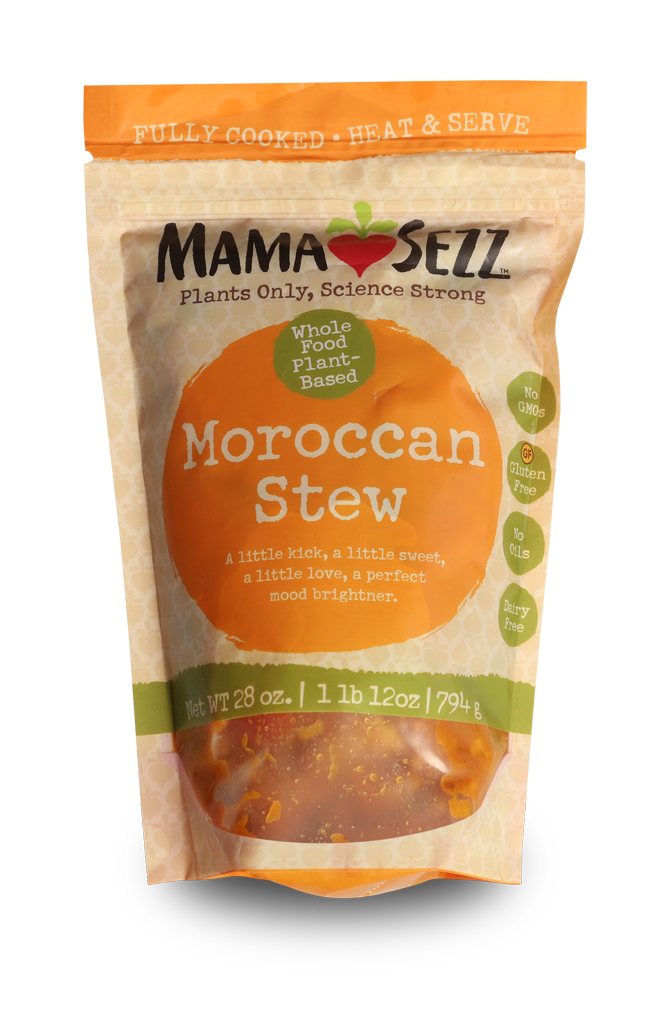 Moroccan Stew
Enjoy heated right out of the bag or over brown rice.
Ricotta-Style Mushroom & Tomato Bake
Heat and enjoy or smear on a pizza crust and bake.
Millie's Chili (Salt-Free)
Enjoy inside tacos or on a baked potato.
Weekly deliveries allow you to easily realize the benefits of eating a plant-based diet. Each bundle gives you enough food to eat every meal for a week plus a simple flexible meal plan to follow.
While you can eat all MamaSezz products as is, we recommend having your favorite fruits and veggies on hand for a side dish.
Maximize the benefits of eating a plant-based diet by following the simple meal plan and having fun with the versatile products.
All meals are fresh and will last for up to 2 weeks (unopened) in your refrigerator.
Your meals will arrive by FEDEX every Thursday or Friday. You will receive an email with your shipping tracking number. You do not need to be home when your meals arrive. All meals are shipped in a temperature controlled shipping box and will stay cool and fresh until you get home.
Great question! The meals are hearty, delicious and have familiar taste profiles. And no we won't send you any salads! We like salads, as a side dish but not as a main meal. If you've never eaten a plant-based diet, do not worry. You will find the menu surprisingly familiar to many foods that you already enjoy. You may also find in the first week that the food "needs a little salt". We intentionally keep salt to a minimum, letting our customers adjust the salt flavor to their own taste buds. The good news is that by the second week of adding more plants to your diet- you will naturally crave less salt.